Please note: We are currently working hard to improve this documentation. Not all articles are finalized yet, some show outdated information. If you need help beyond what is ready yet, please feel free to contact our support. 
Automatic Mode

Custom Text

Printer Calibration
Options
License
About
Send Feedback
---
Templates Editor Ribbon Bar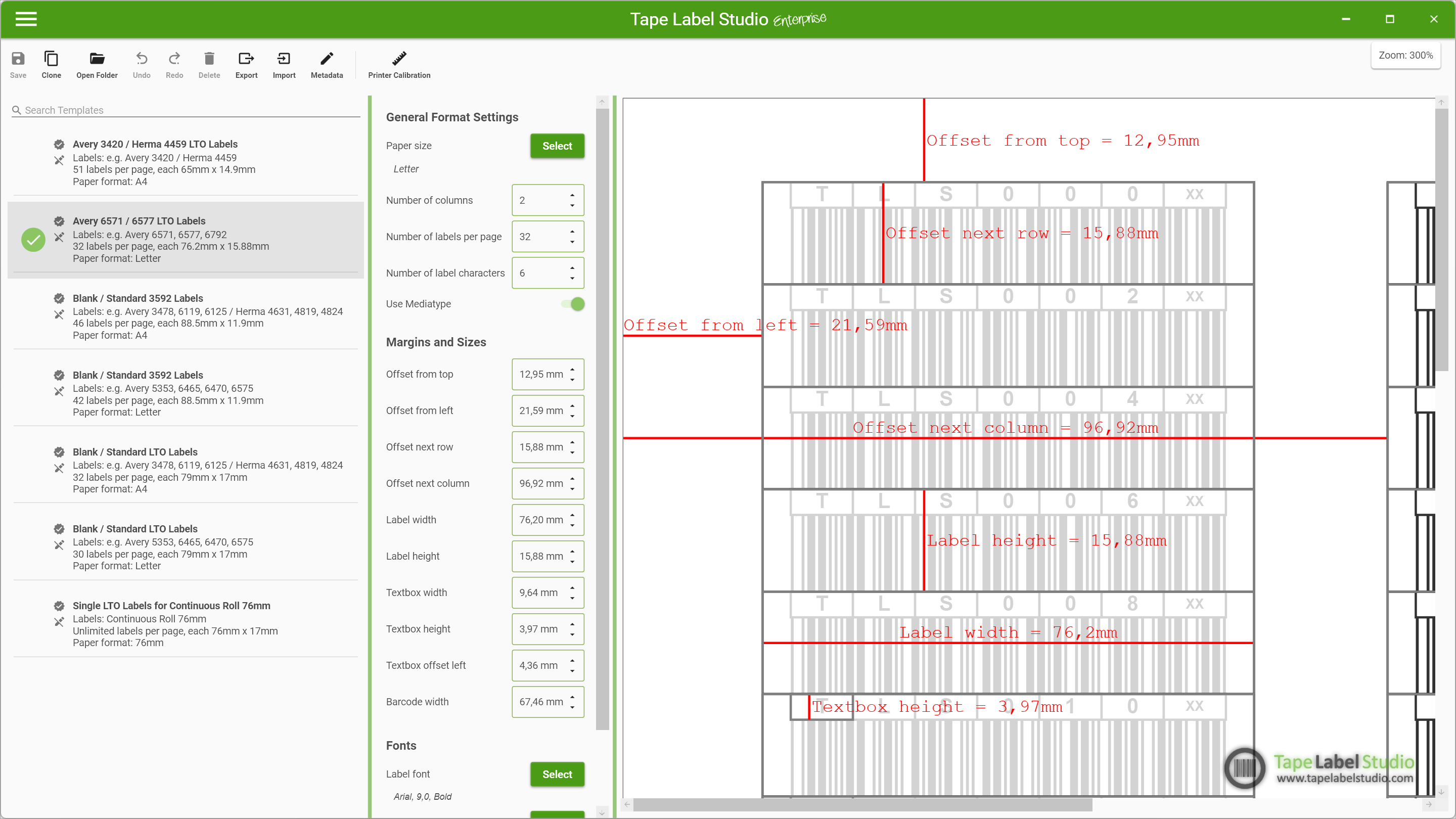 Select Template
Switches to the select mode where you can select a template you want to edit.

Edit Template
Switches to the edit mode for the template being selected.

Save
Saves your current progress on the selected template. You do not need to save a template to use it. Changes you make will be available in the current session.

Export
Exports the selected template to a file of your choice. Put the file in the templates directory of Tape Label Studio at another computer to import it.

Clone
Clones the selected template. Cloning is necessary when working with built-in styles. You cannot edit any built-in templates.

Undo Changes
Reverts all changes you made as long as the template has been saved at some point in time. Freshly cloned templates do not have the undo feature.
Meta Data
Name
The name of the template helps you identify the template when using it. This does not have to be unique.
Author
The author is just a hint for you on who created/changed the template. This is currently not used anywhere.
Version
The version is just a hint for you on the number of changes of the template. This is currently not used anywhere.