---
Alignment selection
Please select an item from the screenshot to learn more.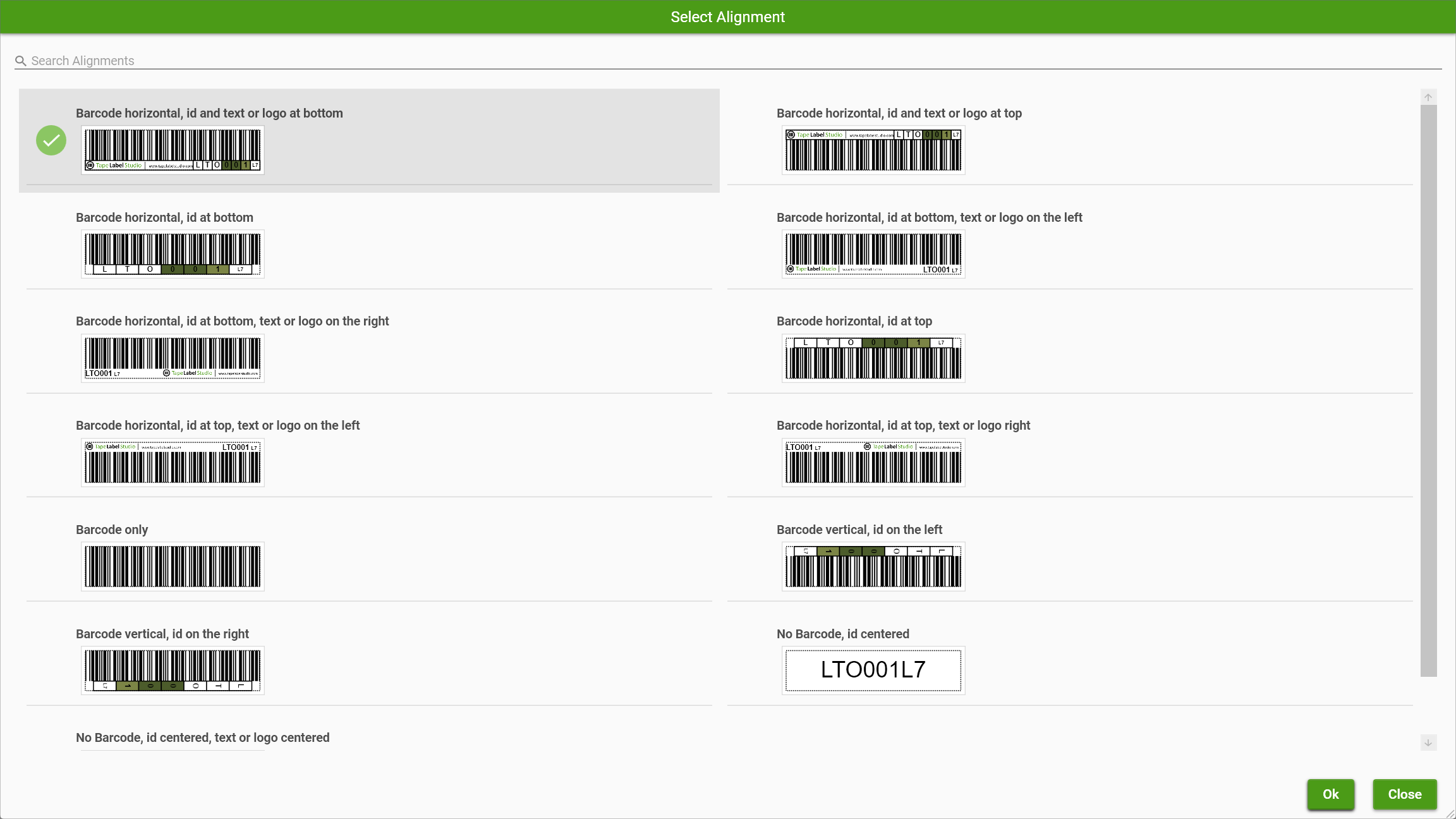 Search alignments
This is a search box. Type here to filter the list below.
Selected alignment
This is the currently selected alignment option. You can choose any alignment in the list by selecting it.
Ok Button
Click the Ok button to apply the changes made.
Close Button
Click the close button to leave the dialog without applying any changes.
---
Additional information
Tape Label Studio offers numerous alignment options.
Depending on the alignment option you choose other available options may vary. When using an option without labeldescription support you will not see a labeldescription even you provided it. On the other hand, some alignment options with label description support do not allow color style options. Alignment options are built in and cannot be edited, extended or otherwise modified.